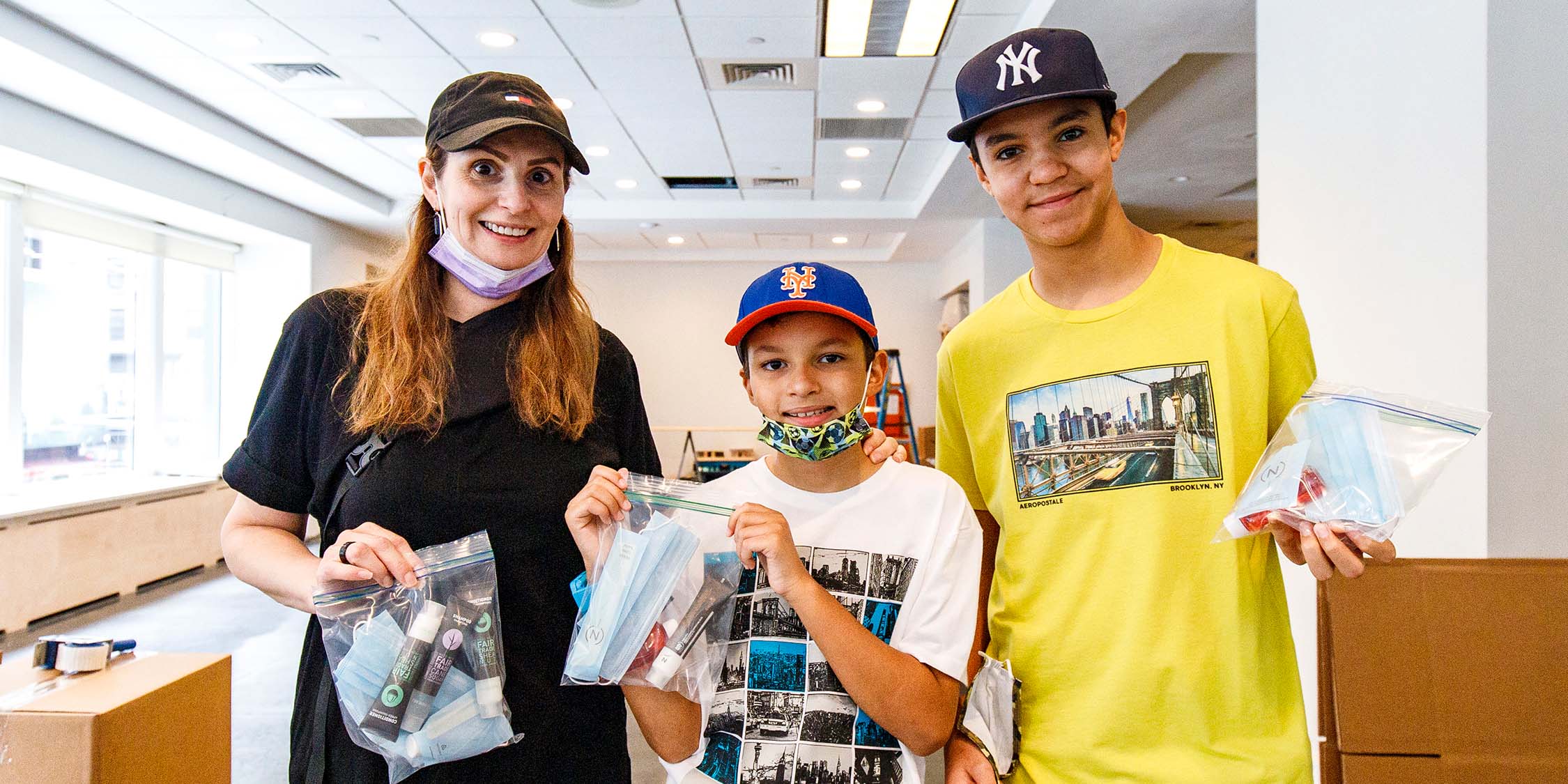 Join a Team
Our mission at Times Square Church is to bring people that are far from God near to him. We have been invited to be part of the story He is telling and our role is to serve others. God has given each of us unique gifts and talents that we can use for the benefit of others. You can join a volunteer team today to begin making a difference and find your purpose while serving others. We believe that each one of us was born to serve and we can all play a part in what God is doing no matter our age or background. We have opportunities for you to volunteer both online and in person.
Join a team today to begin making a difference. There is a place for everyone!
Not sure which team to join? We can help! Join a Volunteer Team
---
Experience
Every person that attends TSC, whether online or in-person, matters! Each week, the Experience Team ensures that our guests feel the love of Christ by allowing them to be seen and heard. Team members may serve in any of the following areas: Hosts, Online Hosts, Ushers, Events, Next Steps, and Translation.
TSC Store
Volunteers oversee TSC book store and help guide congregations to the best resources to meet their spiritual needs. We also help update the inventory and fulfill Web orders.
Facilities
In 1989, God gifted Times Square Church with the gorgeous Mark Hellinger Theatre. The Facilities team ensures that our environment provides a warm welcome to everyone who visits our church.
Production
The Production Team volunteers ensure an excellent experience as we bring the Gospel to people all over the world through our online and in-person services. Positions on this team include camera operators, video directors, lighting designers, graphic operators, and stage managers.
Creative
The Creative Team volunteers capture moments and create visual and written content for our online and in-person services. Our mission is the send out the message of the gospel to people all over the world who don't know God to draw them closer to Him. Team members may serve in any of the following areas: Photography, Video, Social Media, Graphic Design, and Content Writing.
Music
The Music Team serves the church by leading the congregation in corporate worship during our weekly services and special recordings. Team members may serve in any of the following areas: Worship Team, Choir, Band, and Audio.
Prayer
Intercessory prayer is the backbone of Times Square Church. The Prayer Team prays for first-time guests, regular attendees, pastors, and speakers during our weekly services. We also pray for all things Times Square Church, from overseas missions and local outreach to our online and in-person connect groups.
TSC Kids
At TSC Kids, children experience the love of God through worship, puppets, crafts, services, prayer, and age-appropriate lessons. Volunteers help lay a foundation of faith for children ages birth to 12-years-old which includes a program for children with special needs called Bright Stars. Team members may serve in any of the following areas: Teachers, Assistants, Singers, Musicians, Puppeteers, Stagehands, and Drama.
Youth
Serving with Times Square Youth is about creating an environment where students can connect and grow spiritually by leading Jr. High or High School Connect Groups, building dynamic events with the Experience Team, or creating comfortable environments with the Host team.
Care
The Care Team serves the body of Times Square Church by providing biblically-based, Christ-centered counseling in all areas of the Christian life. As church counselors, we are not professionals, licensed psychologists, or psychiatrists. We simply offer Christian counseling based on the Word of God and an opportunity for prayer led by the Holy Spirit.
A-Team
Administrative team that helps with various tasks that range from organizing, project managing, platform assistance such as Zoom, CCB, etc.